Counsellors at ACT
Chrissy Nikel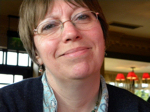 Chrissy Nikel studied for the Advanced Diploma in Counselling at Tresham College in Kettering and went on to work at the Child and Adolescent Bereavement Service based at Northampton General Hospital for nearly three years. There she counselled children and young people who had experienced loss and bereavement. Chrissy is a Humanistic Counsellor and uses a Person-Centred approach, taking the lead from the client and working in the present. Each client is treated as an individual and the therapy is unique to them. Chrissy has her own private practice, Sunnyside Counselling and Coaching - http://sunnysidecounselling.vpweb.co.uk and also counsels for Action for Aspergers - https://www.actionforaspergers.org.
Chrissy has a background in working with children and young people in various settings. She has also worked for many years as a Parent Practitioner, supporting parents with parenting issues and delivering parenting classes and has worked with the whole family to create action plans to solve pressing problems. Chrissy is a qualified mediator and is interested in working with those who are parenting apart and struggling with loss and separation.
Chrissy also runs Laughter workshops.
Geraldine Delahunty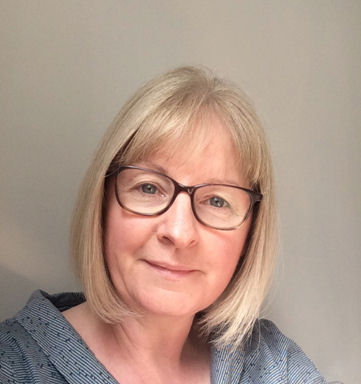 Geraldine is an experienced Integrative counsellor and has a combined approach, drawing on Person Centered, CBT, and Psychodynamic Therapies.

This allows her to tailor the way she works to clients' individual needs and circumstances.
She specialises in relationship counselling, working with couples or individuals, and can help clients enhance and repair relationships with the people closest to them by helping themto identify and free themselves from old patterns.
She has had extensive training and CPD as an Emotionally Focused Therapist.  She is working towards certification and she has supported other counsellors in training in the use of this approach. Emotionally Focused Therapy is a tested intervention to reduce distress in couple relationships and create more secure attachment bonds. This is usually a short-term approach for couples but it is also used for families and individuals. 
Geraldine has experience at working with mixed agenda couples where one partner wants to end the relationship and one partner wants the relationship to continue.
For the last seven years she has worked in school settings with children and families.
She is a counsellor and supervisor with a national charity specialising in adult couple relationships.
At ACT, Geraldine is offering sessions with couples and individuals, as well as supervision for relationship counsellors.
She is happy to discuss your counselling needs prior to appointment with no obligation.
Qualifications:
Diploma in Relationship Counselling (York St John University)
Certificate in Supervision (endorsed by BACP)
Emotionally Focussed Therapy - Externship and Core skills.
Eye Movement Desensitization and Reprocessing (EMDR) Level 1
EMDR Level 2
Memberships:
Registered Member of British Association of Counsellors and Psychotherapists (MBACP)
Member of the International Centre for Excellence in Emotionally Focussed Therapy (ICEEFT)
Member of the British Emotionally Focused Therapy Community (BEFT)
Annalee Daniels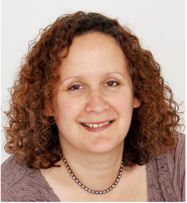 BA Hons Psychology, Dip. Counselling, MBACP
Annalee is a Registered MBACPIntegrative counsellor, who studied for her Diploma in Therapeutic Counselling at Banbury Counselling Academy and is currently working towards an Advanced Diploma in Psychotherapeutic Counselling at Maple Leaf Counselling and Training Centre in Birmingham. Annalee also has a degree in Psychology from Manchester University. As a member of the British Association of Counselling and Psychotherapy Annalee works to their Ethical Framework.
Annalee works in an integrative way mainly from a Gestalt and Person Centred perspective, as well as incorporating other theories into her work where beneficial for her clients and to ensure a holistic approach. The core principle of Gestalt counsellingis that of wholeness:so together you will explore thoughts, feelings, perceptions, behaviour, body sensation and environment as a whole as well as the interaction of all these elements.  This coupled with a person centred counselling approach ensures that the work is led by you as well as offering opportunity for different perspectives and challenge.
Annalee has specialist training in Complex Bereavement, and worked for two years as a volunteer for a Bereavement Service,counselling NHS referred patients.  Annalee's general counselling experience spans a wide range of difficulties such as anxiety, depression, relationship issues, loss of identity, workplace and family issues. Before qualifying as a counsellor Annalee worked in commercial roles for various large organisations, so also has a good understanding of the workplace environment and associated dynamics.
Annalee works with adults in a relational way, building a trusting and safe relationship where you can say the unsaid, explore difficult feelings, complex or unfathomable situations and relationships. This will usually involve an exploration of your past and present experience of the world, looking at repeating and unhelpful patterns of behaviour, who and where you are now as well as possibilities for change.
At ACT, Annalee offers 50 minute sessions with individual adults and is happy to have an initial half hour telephone consultation before you meet.
Annalee can be contacted directly at:
annaleedaniels@gmail.com or on 07543 877148
Albertina Fisher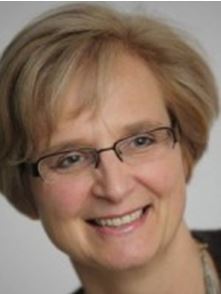 MSc in Psychosexual Therapy. PG Dip in Couple and Individual Psychodynamic Counselling and Psychotherapy. Registered Member of the BACP and COSRT.
Albertina specialises in relationship and intimacy counselling. She qualified in psychodynamic couple and individual counselling and psychosexual therapy with the world-renowned Tavistock Centre for Couple Relationships (now Tavistock Relationships) in London.
Albertina specialises in helping people with relationship issues as they affect both individuals and couples. She has particular skills in counselling couples in distress, who have reached a crisis point in their relationship, who feel stuck, who are considering separating or are going through a separation, or who just want to make things better.
She is also a qualified psychosexual therapist, which means she has specialist knowledge and skills in helping individuals and couples with sexual difficulties.
Going to counselling can be a daunting prospect, and even more so if you are considering coming as a couple. You may worry that the counsellor will take sides, that you will not be understood, or that your partner will misrepresent you. As a specially trained and experienced couples counsellor, Albertina understands your concerns. She will be able to provide a supportive, neutral environment in which it becomes possible to think and communicate in ways you may find it difficult to do on your own at the moment.
If you want to have counselling as an individual, you will find Albertina a warm, supportive and insightful therapist who will gently challenge you to reach a deeper understanding of yourself, and support you as you take more responsibility for your happiness.
At ACT, Albertina offers 50 minute sessions with individuals and couples. She is happy to have a free, no obligation telephone conversation with you first.
Albertina can be contacted directly at:
albertina@couplescounsellingnorthants.co.uk
https://www.counselling-directory.org.uk/counsellors/albertina-fisher