Therapists at ACT
Katie Wheatley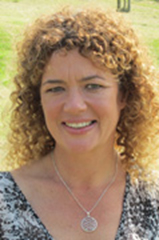 Specialist Mental Health Occupational Therapist and Parent Infant Therapist
Katie qualified as an O.T in 1988 and is registered with the Health and Care Professions Council (HCPC). More recently she undertook her Parent Infant Therapist Training and Infant Observation Training (2015 – 2017) with Oxpip, which is accredited by APPCIOS. Katie is currently undertaking her VIG (Video Interactive Guidance) training. Katie also has a Certificate in Psychodynamic Counselling from Leicester University.
Katie's main areas of interest are working with adults who have experienced trauma in their early years that is impacting on their life and working with Parents and Children/Infants to help develop healthy relationships.
Presently, as well as working independently, she works for Norpip, which is a charity that specializes in Parent Infant Therapy. 
Katie has worked in mental health for 30 years within the NHS, Private and Voluntary Sector and in Educational settings. She has a wide experience working with adults, adolescents, parents and children/infants, families, and with adopted and fostered children and parents.  She has been working independently for the last 7 years.  For 12 years she worked for the NHS in CAMHS and prior to that in Adult Mental Health and Adult Psychology. She has extensive experience both in individual, group and family work. She has also worked as an O.T offering Sensory Attachment Intervention to adopted and fostered children and parents.
Katie works with both adults and children and families. She can work with difficulties in relationships, parenting struggles, anxiety, attachment, loss, depression, regulation difficulties, OCD, ADHD and sensory difficulties.
Katie has undertaken additional training in Mindfulness,Midlands course in Group and Family Therapy, Level 1 Sensory Attachment Intervention, Level 1 Sensory Integration, Adult Protocol, Level 1 Dyadic Developmental Psychotherapy (DDP), The Just Right State Programme, The Alert Programme and Cognitive Therapy.
Katie is happy to discuss your care and treatment in advance of booking an appointment.
Katie can be contacted on her e-mail: kate.bailwheat@yahoo.co.uk